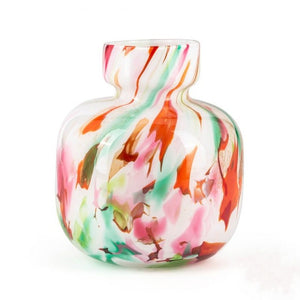 Beautiful handblown glass vase featuring a vibrant mix of uplifting colours. The perfect vase to display blooms.
Height: 25cm approx
Origin: Netherlands
Availability: Immediate dispatch.
Please note: As with all handmade products, minor imperfections can occur. These beautiful irregularities make each piece unique and are a natural consequence of handmade designs.