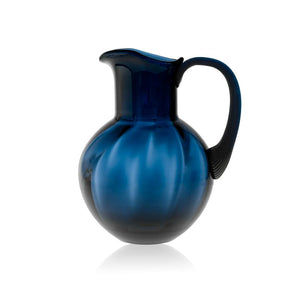 Our elegant Marika glass jugs are truly a thing of beauty.
These jugs are hand made by skilled craftsmen in the Czech Republic in one of the oldest glass factories in central Europe.
The light; whether it is sunlight or candlelight,  bounces off these beauties and they positively glow on the table.
Perfect for water, wine, flowers or just to gaze at and admire!

Dimensions: H 22 x W 20 cm
Capacity: 2 Litres

Weight: 2kg
Availability: Please allow 1-2 weeks to deliver to your chosen address. If we can get the products to you any sooner we will endeavour to do so!